Product Overview
This ammunition is known to be extremely reliable and consistent. Loaded to NATO specifications, this is the same ammunition as currently being shipped to American soldiers overseas.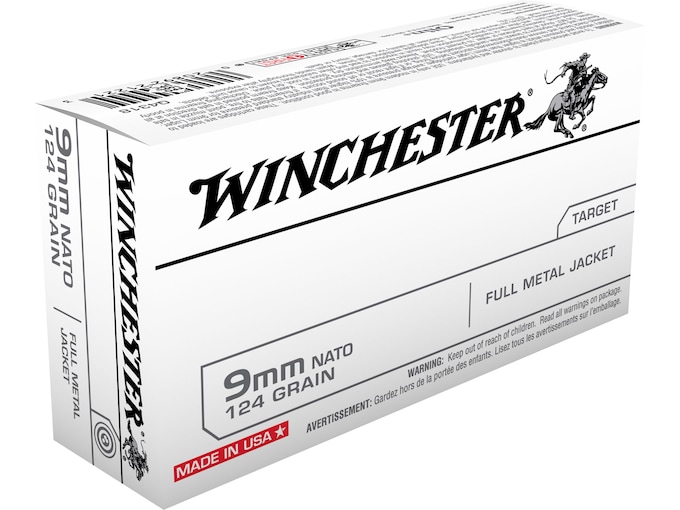 Product Information
Cartridge
9mm Luger
Grain Weight
124 Grains
Quantity
500 Round
Configuration
(10 Boxes of 50)
Bulk
Muzzle Velocity
1200 Feet Per Second
Muzzle Energy
396 Foot Pounds
Bullet Style
Full Metal Jacket
Lead Free
No
Case Type
Brass
Primer
Boxer
Corrosive
No
Reloadable
Yes
Country of Origin
United States of America
Delivery Information
14.895 Pounds
DOT-Regulated
Was the information on this page helpful?