Product Overview
The Trijicon SNIPE-IR is designed to become one with your optical day sight, both on the battlefield and on the hunting field. It comes with a 640×480 12 micron VOx sensor and OLED digital micro display that gives you clear, brilliant imagery at a fast 60 Hz frame-rate system— even through pitch-black darkness. And its advanced VisRelay collimating optic eliminates parallax. The Trijicon SNIPE-IR is optimized for use with a 4x day optic.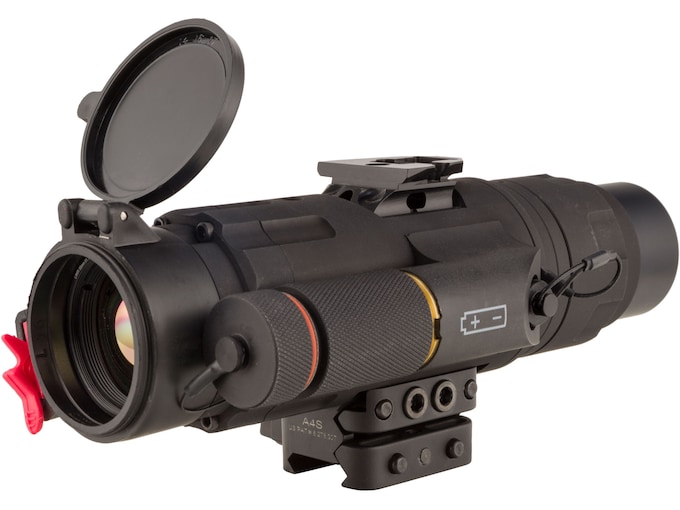 Advanced technology should not be complicated to use. Especially in the middle of the night, in the middle of nowhere. The NO-SHOT ZERO feature makes it simple to verify boresight when attached, while its user-friendly thumbstick lets you change menus and perform NUCs with ease— even in complete darkness.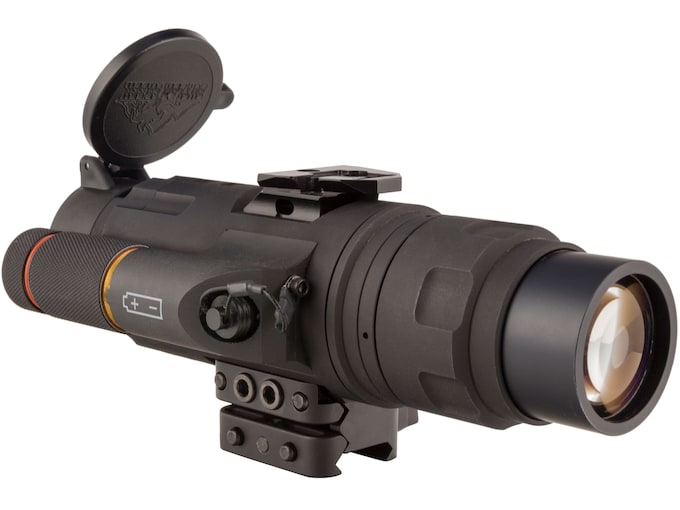 The SNIPE-IR comes with an easy-to-control polarity mode that lets you switch between three levels of white hot and three levels of black hot. Why limit yourself to one setting? With low, medium and high levels, you can pick your perfect mode.
Day Sight Compatibility
1x up to 4x fixed sights
1-4x and 1-6x variable sights
2.5-10x up to 4-12x variable sights
Features
Digital OLED display offers a pixel-to-pixel match with the sensor for the clearest possible image
MicroIR 12 micron technology provides incredible image quality and 42% increase in magnification over 17 micron sensors
No-Shot Zero sight-in
VisRelay collimating optic eliminates parallax
60Hz Frame-rate system with an option to use 30 Hz in power save mode
12° Horizontal field of view enhances situational awareness for detection and target acquisition
Digital Focus Control (DFC) allows you to not only focus the picture its optimum setting; it allows you to sharpen the overall picture for extreme detail
Product Information
| | |
| --- | --- |
| Finish | Black |
| Waterproof | Yes |
| Height | 3 Inches |
| Length | 7.4 Inches |
| Weight | 24.6 Ounce |
| Width | 2.95 Inches |
| Battery | CR123 |
| Power Variability | Fixed |
| Minimum Power | 1 |
| Maximum Power | 1 |
| Battery Type | CR123A |
| Battery Life | 3.5 Hours |
| Resolution | 640×480 |
| Field of View | 12 Degrees |
| Operating Temperature | -40°F to +131°F |
| Country of Origin | United States of America |
Delivery Information
4.690 Pounds
DOT-Regulated
Was the information on this page helpful?