Product Overview
Pedersoli 1861 springfield musket available in stock buy now
The most widely used rifle during the Civil War, the 1861 Springfield ( buy now ) was a favorite due to its' reliability, accuracy, and range. The 40″ barrel and .58 caliber allowed for an effective range of 200-300 yards. While difficult to find during the early Civil War years, it became the first rifle produced at such a large scale and its' popularity continues today.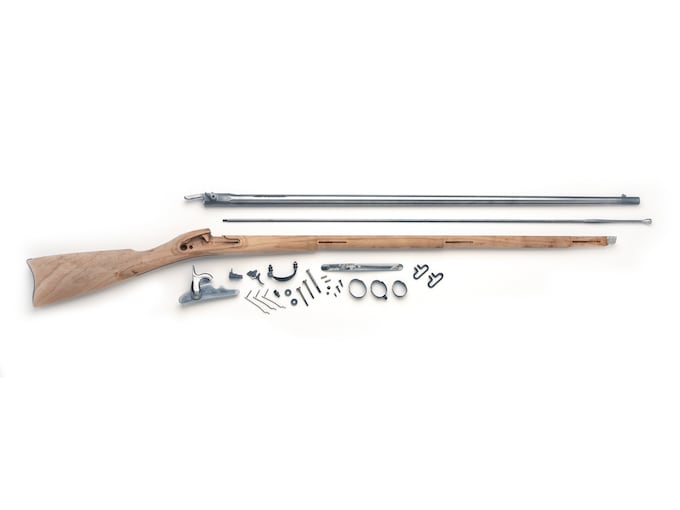 This rifle is an authentic reproduction made with high quality, premium metal and wood finishes as well as hand-oiled wood stocks. Approved by the North-South Skirmish Association (N-SSA). Perfect for shooters, hunters, enthusiasts, collectors, and those performing re-enactments. .58 Caliber, Percussion, Rifled.
NOTE:  This product is an unassembled, unfinished rifle kit. Stock finishing, Barrel coating, and minor fitting will be required.
Features
Build it yourself Kit
40″ Rifled Barrel
Percussion
Single Trigger
Unfinished Walnut Stock
White Finished
Fixed Front Sight
Military-style (or Leaf style) flip up sights with adjustable elevation
Product Information
| | |
| --- | --- |
| Black Powder Caliber | 58 Caliber |
| Overall Length | 56 Inches |
| Barrel Length | 40 Inches |
| Stock Material | Wood |
| Trigger Type | Single Action |
| Barrel Finish | Polished Steel |
| Sight Type | Military Style |
| Ignition Type | Percussion |
| Stock Finish | Oil-Finished Walnut |
Delivery Information
Was the information on this page helpful?