Product Overview
Taurus judge revolver in stock now for sale 
The Taurus Judge ( for sale ) is so named because of the number of judges who carry it into the courtroom for their protection. Capable of chambering both .410 shotshell and .45 Colt Ammunition, this amazing combo gun is ideal for short distances where most altercations occur, or longer distances with the .45 Colt ammo.
Taurus finely tuned the rifling to spread the shot pattern at close quarters or to guide the .45 cal. bullet to the target. Fully customized with fixed rear sights, fiber optic front sights and Taurus Rubber Grips, the Taurus Judge revolver ( in stock ) is one decision-maker that lays down the law.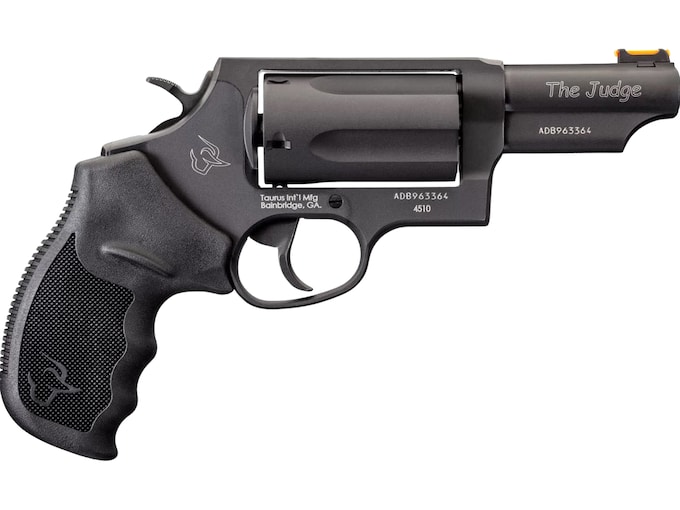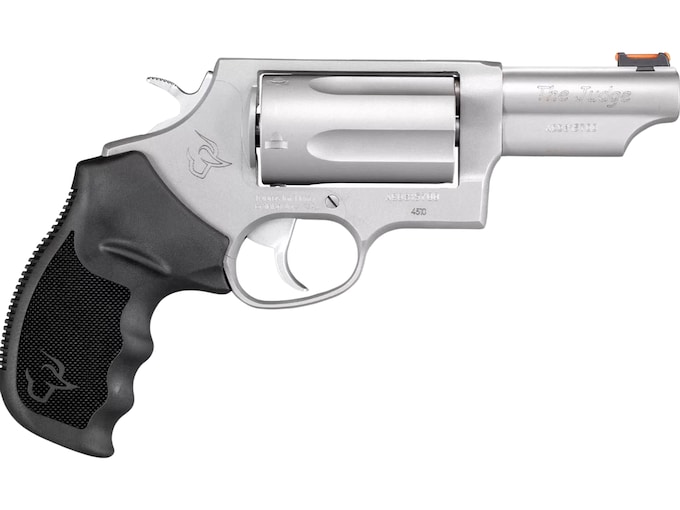 The Taurus revolver family features the Taurus Security System, which provides instant-ready defense with built-in ability to secure your pistol and make it inoperable at the turn of a key. When the Security System is engaged, the pistol cannot be fired or cocked and the gun's manual safety cannot be disengaged. The device is part of the firearm and cannot be lost, and the same special Security Key works for both the revolver and pistol Systems (two keys come with most guns).
To engage: simply insert the Key into the button on the rear or side of the pistol and rotate one-quarter turn clockwise. This engages the Security System. The manual safety cannot be moved and the trigger cannot be pulled. To disengage: simply rotate the key one-quarter turn back. This releases the Security System, yet leaves the pistol's manual safety in the "safe" position until you are ready to release it yourself and fire the gun.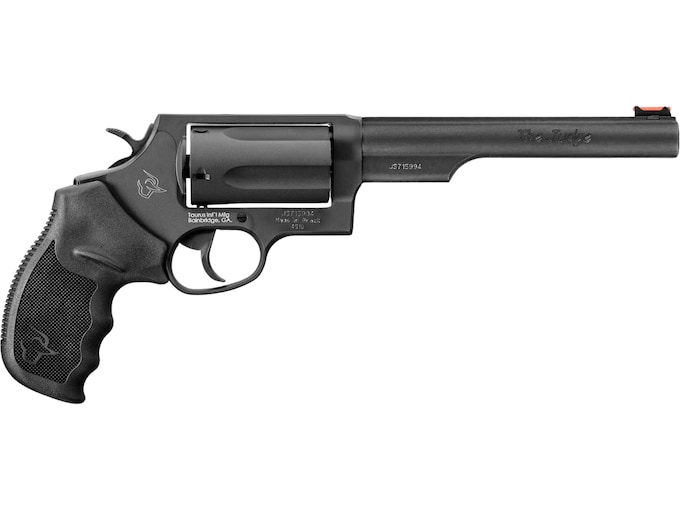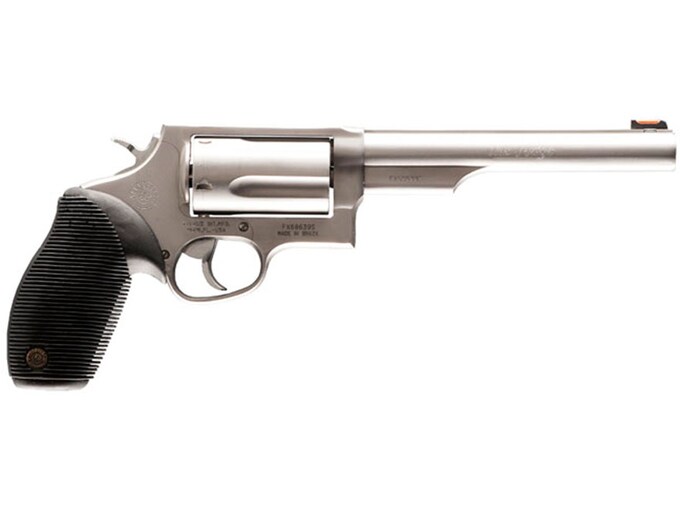 Product Information
Cartridge
410 Bore
Action Type
Revolver
Capacity
5 Round
Weight
29 Ounce
Shell Length
2-1/2″
Barrel Length
3 Inches
Barrel Finish
Blued
Black
Stainless
Threaded Muzzle
No
Compensated
No
Front Sight
Fiber Optic
Rear Sight
Groove
Frame Material
Steel
Frame Finish
Blued
Black
Stainless
Chamber
2.5 Inches
3 Inches
Grip Material
Rubber
Grip Style
Ribbed
Grip Color
Black
Trigger Type
Double/Single action
Safety
Transfer Bar
Delivery Information
| | |
| --- | --- |
| Must Ship to FFL Dealer | Yes |
| Shipping Weight | 2.645 Pounds |
Was The Information On This Page Helpful?