Product Overview
Taurus 513 raging judge available in stock for sale buy now
If you thought the Taurus Judge line couldn't get any better, you have to see this. The Taurus 513 Raging Judge ( for sale ) Magnum shoots the .454 Casull round in addition to delivering the same popular combo revolver of the original Judge models, and packs a giant 6-round cylinder. Besides added capacity, the Raging Judge features the famous red "Raging Bull" backstrap for added cushioning and will be available in both 3-inch and 6-inch barrels.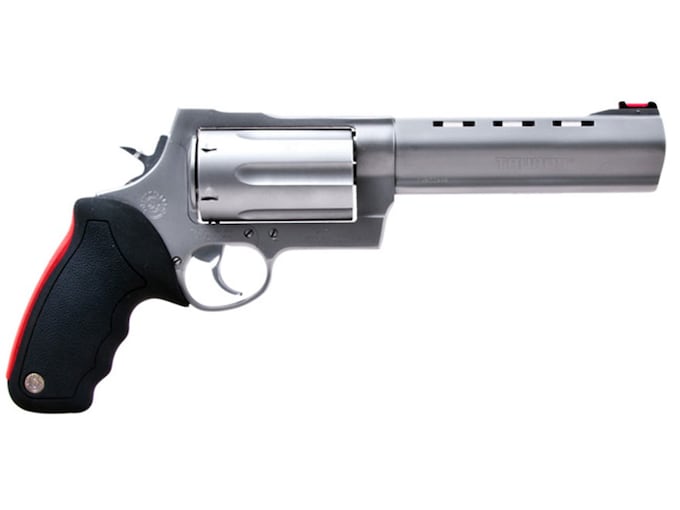 The Dual lockup cylinder provides stability under extreme chamber pressures. Exclusive on the RAGING Series large frame revolvers, cushioned insert grip pillows recoil and makes shooting comfort a reality. The transfer bar mechanism prevents the hammer from striking the firing pin unless the trigger is pulled fully to the rear. Light gathering tubes are inserted into the sight to offer the shooter the highly visible dot created by the end of the fiber optic.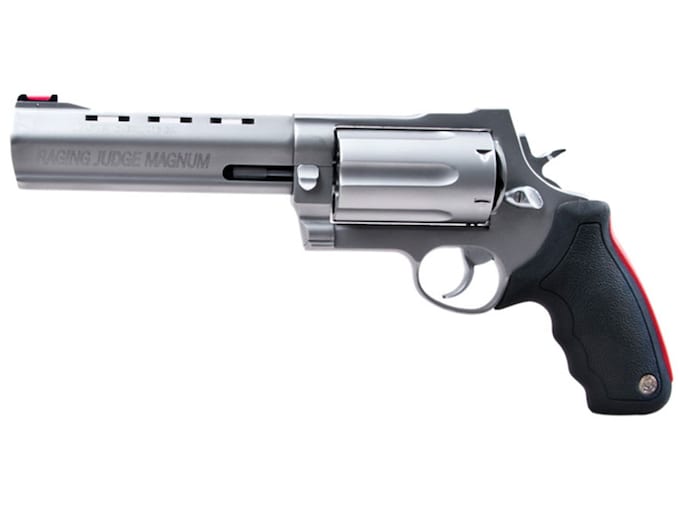 Taurus revolvers all feature the Taurus Security System, which provides instant-ready defense with built-in ability to secure your pistol and make it inoperable at the turn of a key. When the Security System is engaged, the pistol cannot be fired or cocked and the gun's manual safety cannot be disengaged. The device is part of the firearm and cannot be lost, and the same special Security Key works for both the revolver and pistol Systems (two keys come with most guns).
To engage: simply insert the Key into the button on the rear or side of the pistol and rotate one-quarter turn clockwise. This engages the Security System. The manual safety cannot be moved and the trigger cannot be pulled. To disengage: simply rotate the key one-quarter turn back. This releases the Security System, yet leaves the pistol's manual safety in the "safe" position until you are ready to release it yourself and fire the gun.
Features
Extended Ejector Rod
Transfer bar safety
Stainless Steel finish
Product Information
Cartridge

410 Bore
45 Colt (Long Colt)
454 Casull

Capacity
6 Round
Weight
73 Ounce
Shell Length
3″
Barrel Length
6.5 Inches
Action Type
Revolver
Trigger Type
Double/Single action
Safety
Transfer Bar
Threaded Muzzle
No
Barrel Finish
Stainless
Front Sight
Fiber Optic
Rear Sight
Fixed Notch
Frame Material
Stainless Steel
Grip Material
Rubber
Frame Finish
Stainless
Grip Style
Finger Grooves
Grip Color
Black/Red
Compensated
No
Delivery Information
Was the information on this page helpful?