Product Overview
The Pedersoli JÄGER Target Muzzleloading Rifle is well known in Germany and in neighboring European countries especially for hunting, it was taken to the New Continent by settlers looking for a new life in a new country. The Jäger rifle was one the most balanced and compact rifles, very characteristic for its big caliber; equipped with double set trigger, it was very precise, able to shoot big balls having with a very high energy. The Jäger rifle was first made in the flintlock version.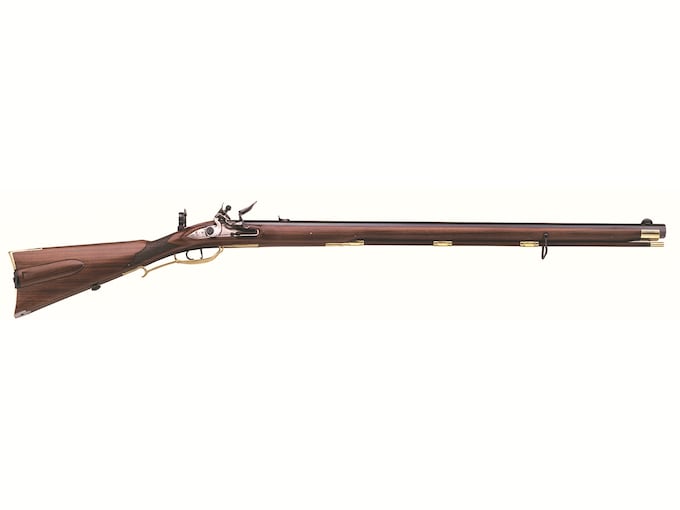 Pedersoli's reproduction gives the shooter improved results due to the broached rifling as well as the lock parts produced on highly advanced computer controlled machines (CNC). The fine artistic beauty is captured in the patch box with sliding lid, in the walnut wood and completed with steel furniture and fittings which create a strong image for this rifle. This is a fine performing muzzle loading rifle for both target shooting and hunting.
Product Information
| | |
| --- | --- |
| Black Powder Caliber | 54 Caliber |
| Weight | 8.15 Pounds |
| Overall Length | 43.125 Inches |
| Barrel Length | 32 Inches |
| Twist | 1:24 |
| Stock Material | Wood |
| Barrel Finish | Brown |
| Sight Type | Fixed Sights |
| Ignition Type | Flintlock |
| Stock Finish | Walnut |
| Country of Origin | Italy |
Delivery Information
Was the information on this page helpful?