Product Overview
The Lyman Trade Rifle is patterned after the sturdy and practical guns developed for the early Indian fur trade. These original guns were much sought after by trappers, Indians and other rugged wilderness survivors. The blued barrel is 28″ long and has a 1 in 48″ twist. Rifle features European Walnut stock, adjustable sights and a 35″ overall length.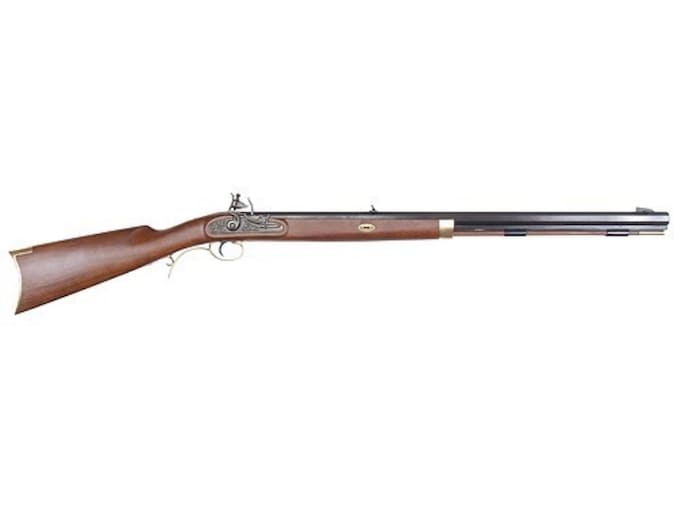 Features
Octagon barrel
Reliable Flintlock
European walnut stock
Product Information
Black Powder Caliber
54 Caliber
50 Caliber
Weight
9 Pounds
Overall Length
49 Inches
Barrel Length
28 Inches
Twist
1:48
Stock Material
Wood
Barrel Finish
Blue
Sight Type
Adjustable Rear Sight/Bead Blade Front Sight
Ignition Type
Flintlock
Stock Finish
Walnut
Delivery Information
Was the information on this page helpful?