Product Overview
Kel-Tec RFB Bullpup in stock for sale buy now 
The Kel-Tec RFB Bullpup ( for sale )  is the first truly ambidextrous 7.62 NATO bullpup ever developed, thanks to its patented, forward ejecting system. It's also one of the safest bullpups ever made, with the breach separated from the shooter's face by two layers of 1.6mm steel. Available in two models, the 24 inch barrel version is specifically suited to hunting.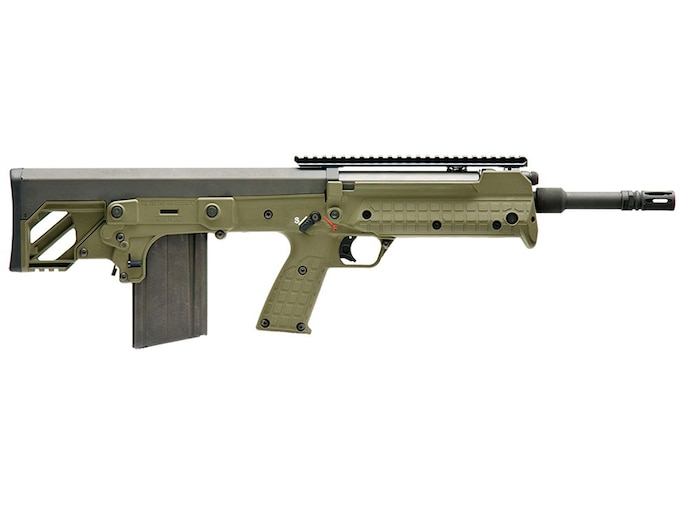 Product Information
Cartridge
7.62x51mm NATO
Capacity
20+1 Round
Weight
8.1 Pound
Overall Length
26 Inches
Barrel Length
18 Inches
24 Inches
Twist
1:11.25
Threads
5/8″-24
Hand
Ambidextrous
Youth
No
Action Type
Semi-Automatic
Stock Type
Bullpup
Stock Material
Synthetic
Stock Color
Olive Drab
Black
Tan
Threaded Muzzle
Yes
Barrel Finish
Blued
Frame Material
Polymer
Muzzle Device
A2 Flash Hider
Scope Included
No
Frame Finish
Olive Drab
Black
Tan
Magazine Style
Detachable
Fluting
No
Country of Origin
United States of America
Trigger Pull
5 Pound
Included Mounts
Yes
Delivery Information
Was the information on this page helpful?