Product Overview
KelTec KS7 for sale buy now 
The KelTec KS7 ( buy now )  is designed for many applications, but it lends itself perfectly to home defense, back country hiking or anywhere you need a compact 12ga shotgun. Its intuitive, simple features, optional Picatinny-style rail and M-LOK accessory mounting solutions make it very versatile.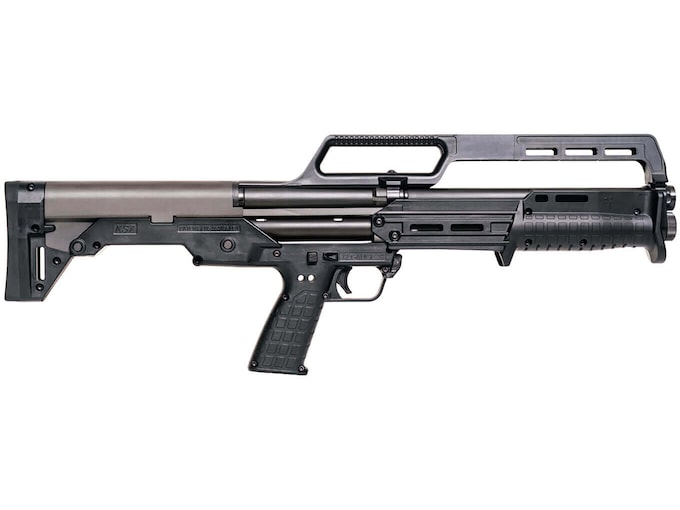 The KS7 might be short and slim on the outside, but it's long under the hood. Its 18.5″ magazine tube holds 6+1 or 7+1 depending on your choice of shell size. The 18.5″ barrel gives you plenty of 12ga velocity to maximize the performance of your preferred loads.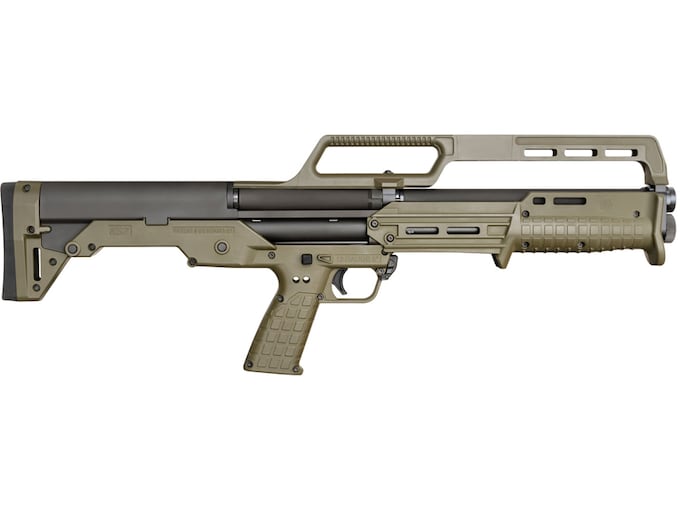 At 1st glance, you'll notice the KS7s throwback feature, the carry handle. Sometimes old ideas are reinvented to serve modern demands and that's definitely the case here. The KS7 carry handle also doubles as a sighting solution and it comes standard. It shoulders nicely and the fiber optic bead sight immediately catches the eye. It's not your grandpa's shotgun, unless you buy it for him.
Features
Pump action, bullpup
Carry handle that doubles as sights
18.5″ Barrel
Product Information
Cartridge
12 Gauge
Capacity
7 Round
Weight
5.9 Pound
Shell Length
3″
Overall Length
26.1 Inches
Barrel Length
18.5 Inches
Hand
Right
Youth
No
Action Type
Pump Action
Stock Type
Pistol Grip
Stock Material
Synthetic
Stock Color
Green
Black
Tan
Safety
Crossbolt
Sights
Bead Front
Barrel Finish
Matte
Frame Finish
OD Green
Black
Tan
Length of Pull
13 Inches
Country of Origin
United States of America
Delivery Information
Was the information on this page helpful?