Product Overview
IMR  4451 in stock for sale buy now
The main features of the Enduron series are copper fouling eliminator, insensitivity to temperature changes, ideal loading density and being environmentally friendly. Sight in your rifle during a heat wave, fill your tag when it's subzero.
Another Enduron Technology extruded powder, IMR 4451 ( buy now ), gives top performance in the venerable .30-06, .270 Winchester and .300 Winchester Short Magnum, to name just a few. This propellant is ideally suited for numerous mid-range burn speed cartridges.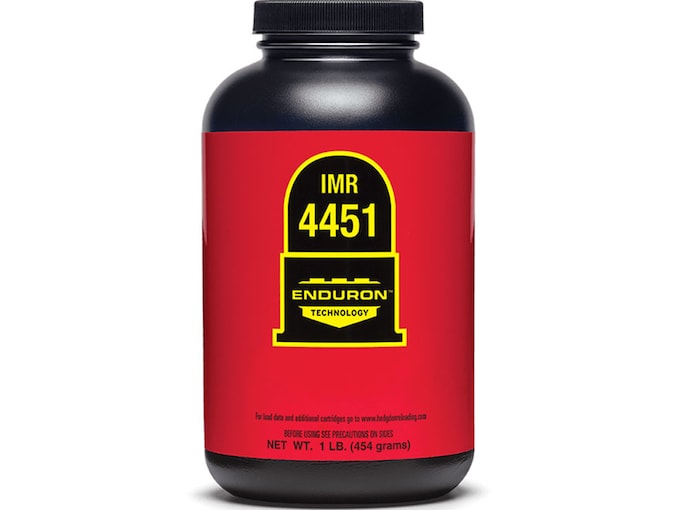 Important Information:
Do not exceed the loads displayed in the reloaders guide
Never mix any two powders regardless of type, brand, or source
Never substitute any smokeless powder for Black Powder or any Black Powder substitute
Product Information
Delivery Information
1.420 Pounds
DOT-Regulated
Was the information on this page helpful?