Product Overview
The Gold Tip Kinetic Pierce Platinum Carbon Arrow is a micro diameter arrow that is built to hunt. The Kinetic Pierce Platinum provides a greatly reduced diameter that makes it resist wind drift for long range accuracy. The decreased makes it fly fast and flat, and provides plenty of energy when it impacts its target with the ballistic collar insert system.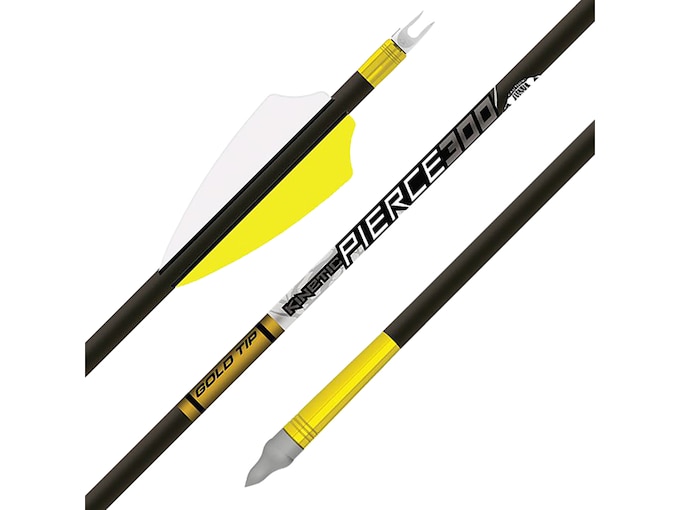 Features
Surgical penetration
Micro diameter arrow
Built to hunt
Resists wind drift
Ballistic collar insert system
Product Information
Color
Black
Material
Carbon
Quantity
6
Overall Length
32 Inches
Spine
400
340
300
250
Nock Type
GTO Nock
Fletched
Yes
Grains Per Inch
7.6
Straightness
0.0025 Inches
Fletching Type
2.75″ 4 Fletch
Inserts
Aluminum Insert
Weight Tolerance
5 Grains
Outside Diameter
0.229 Inches
Delivery Information
Was the information on this page helpful?