Product Overview
Lightweight. Heavy Impact. The most technologically advanced bow ever offered by the Diamond brand, the Deploy SB sets a new standard for performance in the field. Weighing in at only 3.2 pounds, the Deploy SB features an aerospace-inspired carbon riser, for minimal weight and maximum strength. The Bowtech Binary Cam System, powers the Deploy SB at speeds up to 330 feet per second, while giving exceptional tuneability, and simple, hassle-free adjustment of draw length and let-off. The Binary Cam System is comprised of two perfectly symmetrical cams that are slaved to each other, forcing the cams to turn in perfect synchronization. This provides flawless nock travel and tuning that you can set and forget, maximizing accuracy and consistency. Time to deploy maximum impact.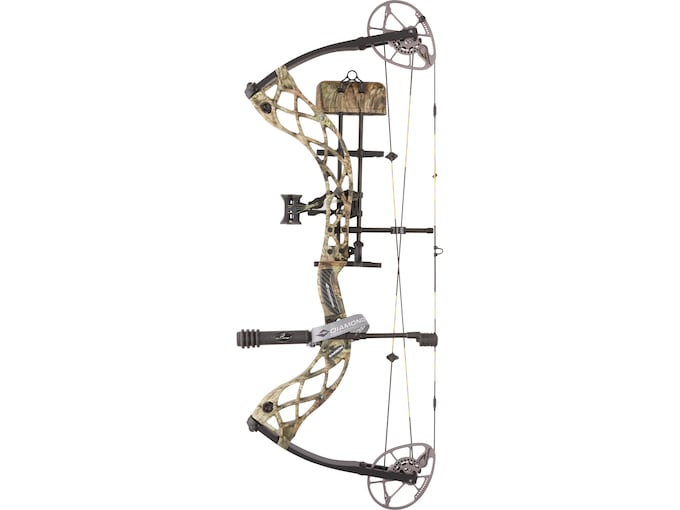 Package Contents:
4-pin Apex R.A.K. Sight
Octane Hostage Max Arrow Rest
Octane DeadLock Lite Quiver
5″ Octane Ultra-Lite Stabilizer
Comfort Wrist Sling
Alloy Peep Sight
Dura-Flex String Dampeners
BCY string loop
Features
Bowtech Binary Cam System
Knight Carbon Riser
Lightweight
Heavy Impact
R.A.K. Equipped System
Product Information
Color
Mossy Oak Break-Up Country
IBO Speed Rating
330 Feet Per Second
Weight
3.2 Pound
Hand
Left
Right
Brace Height
6.75 Inches
Riser Material
Carbon
Axle to Axle Length
31.5 Inches
Let Off
80%
Minimum Draw Length
26 Inches
Maximum Draw Length
30.5 Inches
Cam Type
Binary
Minimum Draw Weight
60 Pound
Maximum Draw Weight
70 Pound
String
452X
Delivery Information
Was the information on this page helpful?