Product Overview
CVA Paramount HTR Muzzleloading Rifle in stock for sale buy now
The CVA Paramount HTR Muzzleloading Rifle ( for sale ) is a provides great upgrades for the muzzleloading hunter. Like all of the Paramount models, the Paramount HTR is designed to handle "super-magnum" propellant charges up to 170 grains by volume (119 by weight) of Blackhorn 209. Unlike the original Paramount, the HTR ( which stands for "Hunter" ) has a more hunting-oriented stock design, and it is dipped in the new Realtree Hillside camo pattern for excellent concealment capability in a variety of terrains.
While the stock is slightly lighter than that of the original CVA PARAMOUNT, it still has an adjustable comb for perfect eye-to-optic alignment and the internal aluminum chassis that provides a rock-solid foundation for the action and free-floating barrel. Truly, the ( buy ) CVA Paramount HTR Rifle provides serious muzzleloader hunters with the most long-range capable hunting muzzleloader ever developed.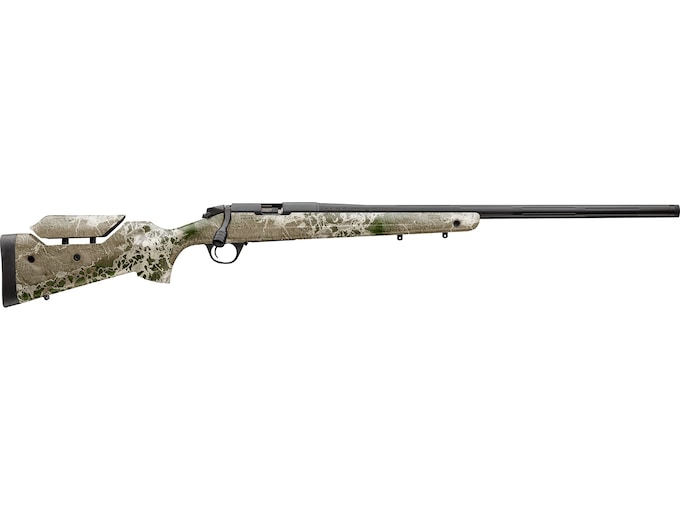 Paired with Power Belt ELR 225 grain .40 caliber or 285 grain, .45 caliber bullets, which were specially designed for the PARAMOUNT, the CVA Paramount HTR ( in stock ) can produce muzzle velocities previously thought unattainable from a muzzleloader like 2850 FPS in the .40 and 2475 FPS in the .45, which are comparable velocities to a .300 Win Mag and a .308, respectively.  But speed is worth nothing without the accuracy to put those shots where they belong, and with its nitride treated, stainless steel Bergara barrel, sub-MOA groups are easily attainable.
Features
26″, Free Floating, Threaded 3/4×20 Barrel
Nitride-Treated Stainless Steel
PowerBelt ELR bullets
VariFlame Breech Plug
Adjustable Cheek Rest
Internal Aluminum Chassis
Carbon Fiber Collapsible Loading Rod
One-Piece Solid Aluminum Range Rod
Molle Pouch to store CF Loading Rod
Includes VariFlames and Priming Kit
Quake CLAW Flush Cup Sling
Lifetime Warranty
Scope Not Included
Product Information
Black Powder Caliber
45 Caliber
40 Caliber
Weight
9.6 Pounds
Barrel Length
26 Inches
Barrel Finish
Black Nitride
Twist
1:22
Stock Type
Pistol Grip
Stock Material
Synthetic
Sight Type
None
Ignition Type
209 Primer
Stock Finish
Realtree Hillside
Fluted
Yes
Scope Included
No
Breech Plug
VariFlame Breech Plug
Delivery Information
| | |
| --- | --- |
| Shipping Weight | 14.070 Pounds |
Was The Information On This Page Helpful?