Product Overview
CCI 7.62mm NATO-Spec Military Primers are a military large rifle primer containing magnum priming mix. The CCI #34 primers are a great choice for reloaders that use military cartridges. These primers are specially made to be harder to ignite which prevents slam fires in military type rifles with a floating firing pin. All CCI primers are continuously tested and improved. As a result today's CCI primers are more sensitive, easier to seat and more compatible with progressive and automated loading equipment than ever before. They utilize modern non-corrosive and non-mercuric initiator mixes for the cleanest burn possible.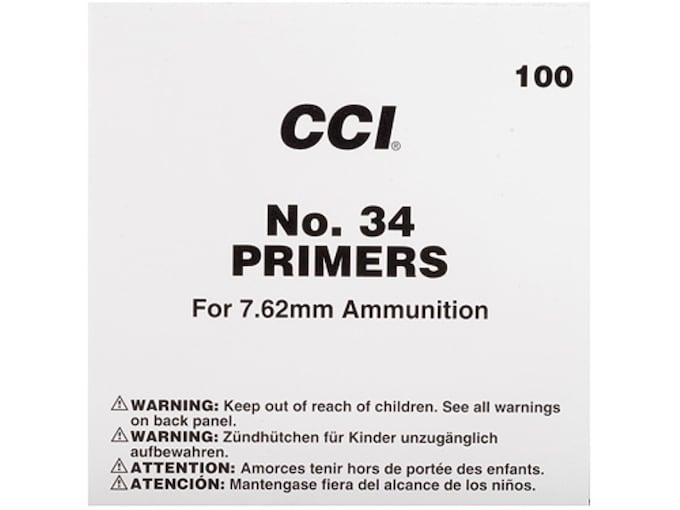 Product Information
| | |
| --- | --- |
| Quantity | 1000 Piece |
| Primer Size | Large Rifle |
Delivery Information
1.120 Pounds
DOT-Regulated
Was the information on this page helpful?