Product Overview
Bear Archery has designed the Warrior Youth Compound Bow to specifically fit the needs of youth and intermediate shooters. Featuring a draw weight from 24 to 29 pounds, and a draw length range from 19″ to 25″, makes this a great bow for shooters aged 11& up. For over 80 years, Bear Archery has made certain that young shooters have the best chance to develop their skills in the archery traditions.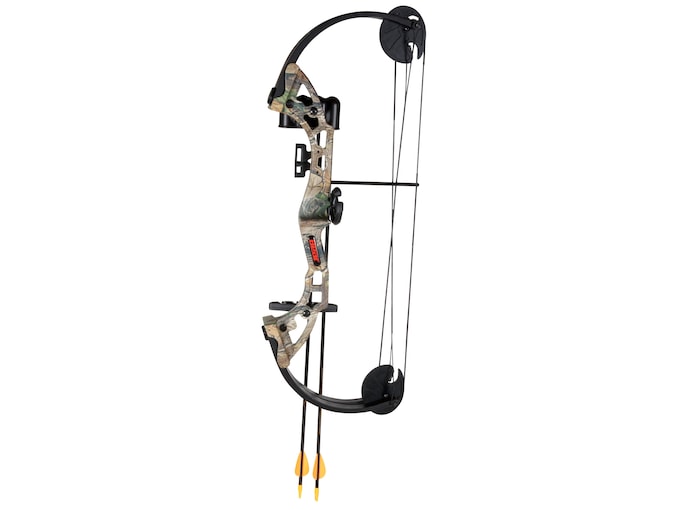 Features
(2) Safetyglass Arrows
Armguard
Arrow Quiver
Finger Tab
Whisker Bisquit Arrow Rest
1-Pin Sight
Durable Composite Limbs and Riser
60% Let Off
Suggested for Ages 11 & Up
Product Information
Color
Realtree APG
Hand
Right
Left
Axle to Axle Length
24.5 Inches
Let Off
60%
Minimum Draw Length
19 Inches
Maximum Draw Length
25 Inches
Minimum Draw Weight
24 Pound
Maximum Draw Weight
29 Pound
Delivery Information
Was the information on this page helpful?