Product Overview
The Bear Archery Escalate is a technology packed 31″ axle-to-axle bow that offers insane performance at an unbeatable price. The Escalate features Bear's EKO cam technology and accuracy enhancing vibration reduction system. This top tier bow receives Bear's killer wave limb dampeners and a vibration eliminating string stop to further cut down on post shot hand shock. The Escalate offers astonishing speeds up to 339 FPS and accommodates shooters with draw lengths from 26″ to 30″.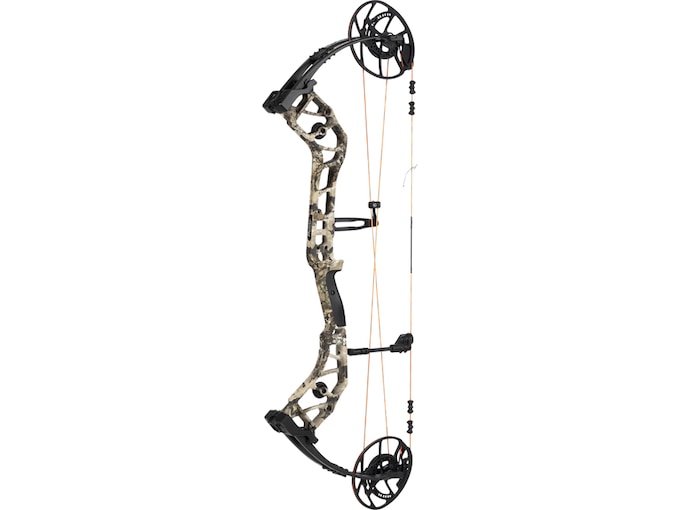 The Escalate Grizgrip offers shooters a comfortable and relaxed hold on the performance engineered riser. The 4.1 pound mass weight along with 6.5″ brace height make the Escalate nimble and manageable in both spot and stalk or tree stand scenarios. Take your bowhunting to a new level this year and experience the Bear Archery Escalate.
Features
EKO technology allows for custom let off with 75%, 80%, 85%, and 90% let off positions
Custom grips with the Grizgrip
Vibration reduction system helps stabilize riser vibration by up to 25%
KillewrWave limb dampening technology
Performance bargain with class leading speeds
Product Information
Color
Veil Whitetail
Shadow
IBO Speed Rating
339 Feet Per Second
Weight
4.1 Pound
Hand
Left
Right
Brace Height
6.5 Inches
Axle to Axle Length
31 Inches
Let Off
75%, 80%, 85%, or 90%
Minimum Draw Length
26 Inches
Maximum Draw Length
30 Inches
Cam Type
Dual
Minimum Draw Weight
45 Pound
Maximum Draw Weight
60 Pound
70 Pound
Country of Origin
United States of America
Delivery Information
Was the information on this page helpful?